What Sets Us Apart!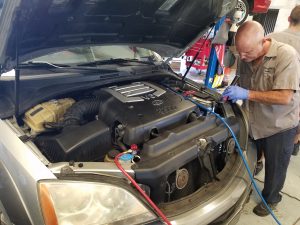 We are proud to offer excellent, complete automotive repair services and mechanical maintenance.  Our quality and integrity speaks for itself.
We have earned the title as one of the best car repair shops around. While many local shops specialize in one type of auto repair, Motor Coach of Brandon, Inc. provides a vast array of auto repair & maintenance services on all types of domestic and foreign car brands on the road today.
Best Auto Repair Car Mechanic in Brandon and Tampa Bay area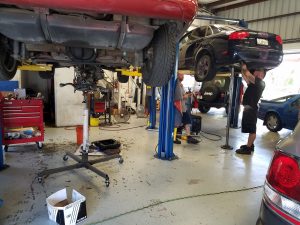 Using only factory-trained and ACE-certified mechanics, each auto repair service we perform on your vehicle is backed by a 24-month or 24,000-mile guarantee, which means if the repair or service breaks down during that time period, we will fix it at no cost to you. We stand by each of our auto repair services because we have confidence in our mechanics, computer diagnostics equipment, tools and our overall mechanical know-how.
Complete Diagnosis & Automotive Repair Services, including:
Engine Block Performance Diagnosis & Repair
Both Automatic and Manual, Including Clutch Repair
Air Conditioning and Heating Service and Repair
Electrical System Diagnosis & Repair
Complete Brake Service & Repair, Including Anti-lock Brake Systems (ABS)
Suspension & Steering Repair, Including CV Joints and Axles
Cooling System Service & Repair
Drive-train Service
Supplemental Restraint System (SRS) / Airbags Service & Repair
Traction Control Systems